On 28th and 29th September, Scotland's biggest running event hit the streets of Glasgow and (as you might have noticed) Macb was there too! In fact, as a main sponsor of the Great Scottish Run 2019, we were pretty hard to miss. Our bold fruity flavours were bursting out big screens, the start line, finish line and a bunch more places in between.
If you weren't there this year, or you didn't see us, here's what you missed!
Run fun for everyone
A major reason we wanted to get behind the Great Scottish Run is to support an amazing weekend of fun and fitness for all ages and abilities, including:
Super Saturday – From the Toddler Dash to the Family Mile and Junior Heroes, we loved being part of an event that wants to encourage future generations to live a happy, healthy and active life, and maybe even inspire future distance running stars.
GSR 10k – Packed with a great mix of runners looking to set personal bests or simply do their best for a good cause, this mid-distance route takes in Glasgow's most iconic scenes.
Half Marathon – The run for the truly bold, this was where 'Team Macb' simply had to be. And we are proud to confirm that all 5 of our Macb runners made it the full 21.1km distance to the epic grandstand finish on Glasgow Green!
Did you spot Team Macb on your Half Marathon Run?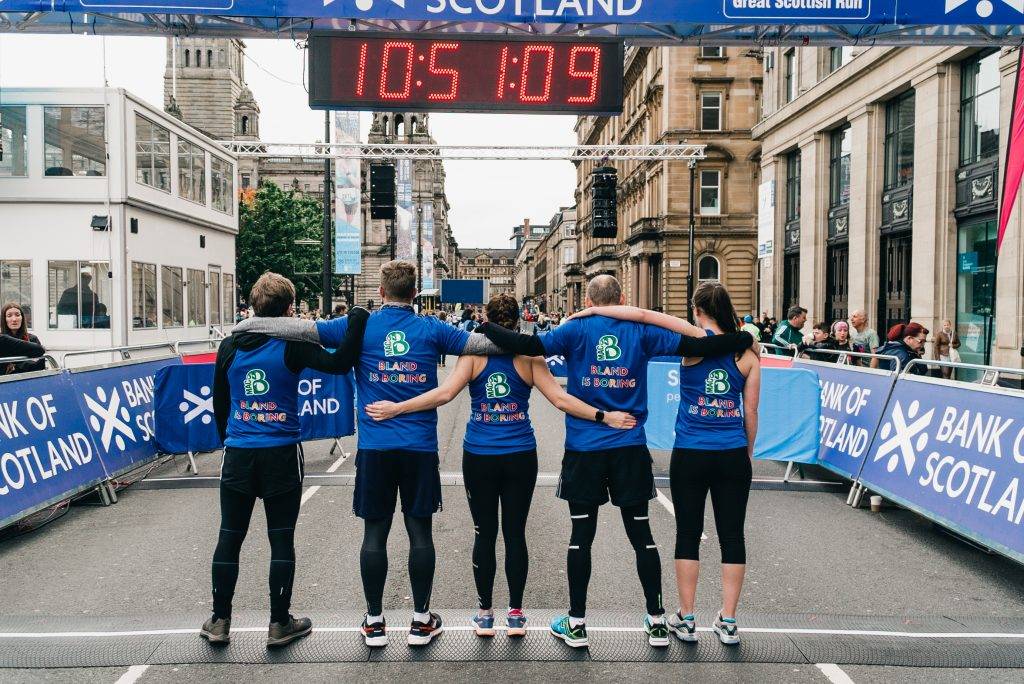 Macb brings the beats
Did you know that runners experience up to 15% extra endurance when they listen to music? We love a good stat. But we love an epic playlist even more! That's why we made our very own Great Scottish Run 2019 Spotify Playlist – to help GSR runners burst through 'The Wall' and run strong from start to finish.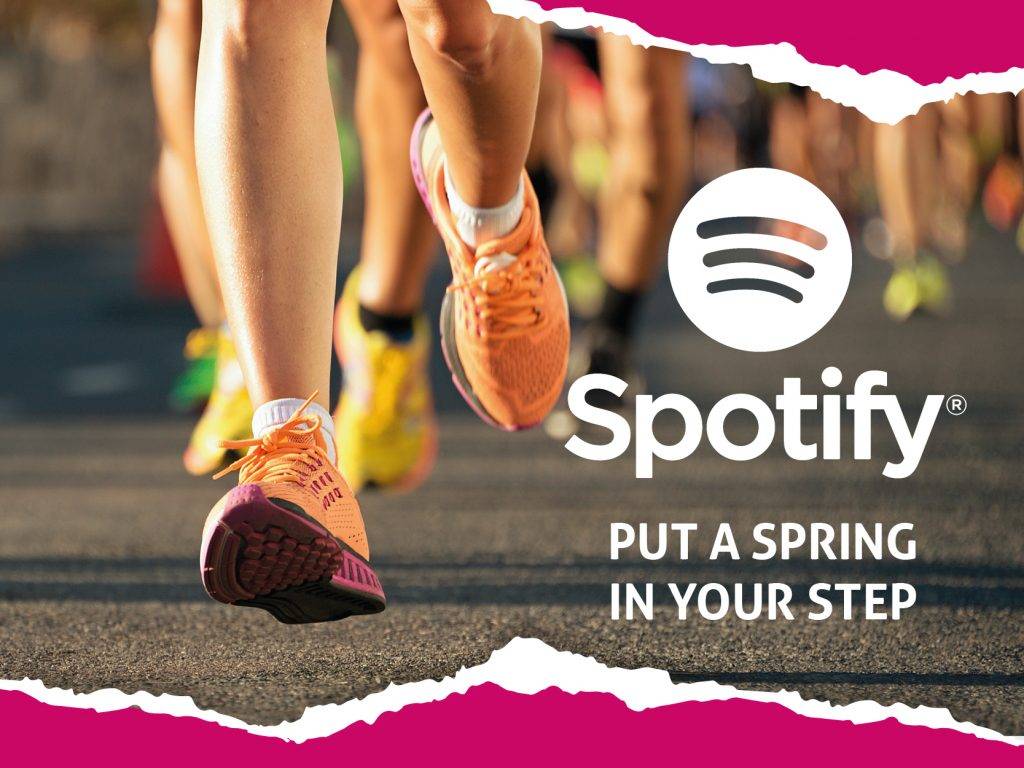 Going for gold!
While runners were all-in on the roads, we were ballin' on George Square. With great prizes up for grabs, the Macb Ball Pit Challenge had visitors of all ages racing to find the 'Golden Ball' in under 10 seconds. Well done to everyone who dived in over the weekend!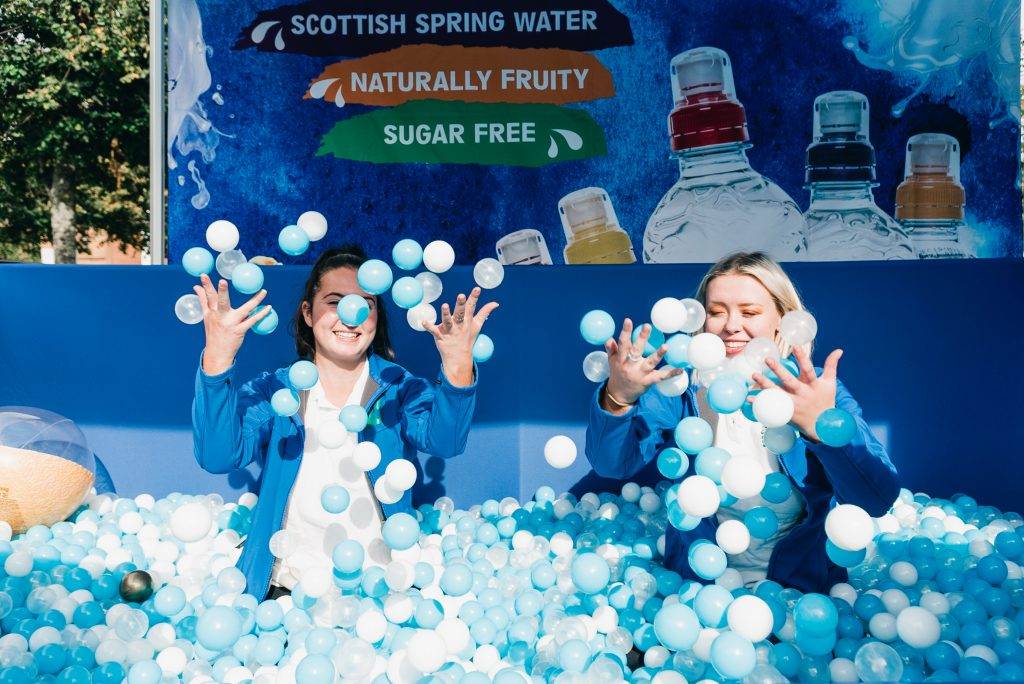 What a lot of water
Newsflash: running is thirsty work. So is watching running apparently. Luckily, Team Macb was on hand to keep runners and their supporters well hydrated. More than 2,500 bottles of bold fruity Macb water were given out to spectators over the weekend. And then there was the small matter of a free bottle in every race finisher pack. You know, just 21,000 of them, no big deal!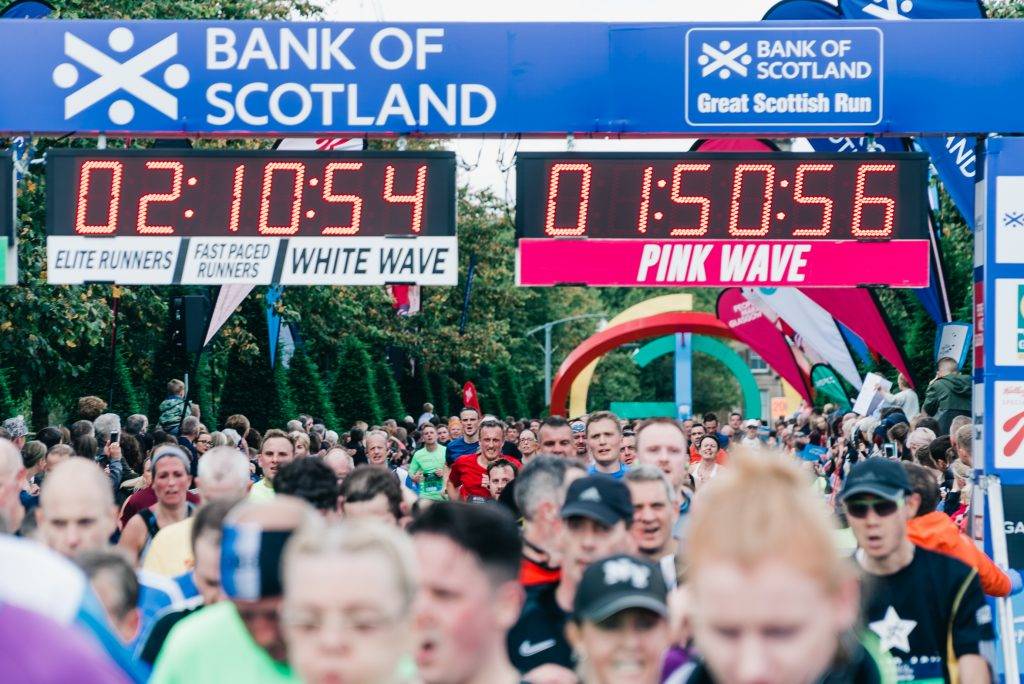 Winning Big with Macb
The races at Great Scottish Run 2019 weren't the only way runners could win big. Our epic 'Mab Runners Pack' was up for grabs to anyone who entered their GSR Number into our prize draw on the Macb Facebook page – the lucky winner would be walking (or running) away with:
A pair of Apple AirPods
A set of Hilly Running Socks
A stylish Buff Headband
An arm sleeve smartphone holder
Loads of Macb water!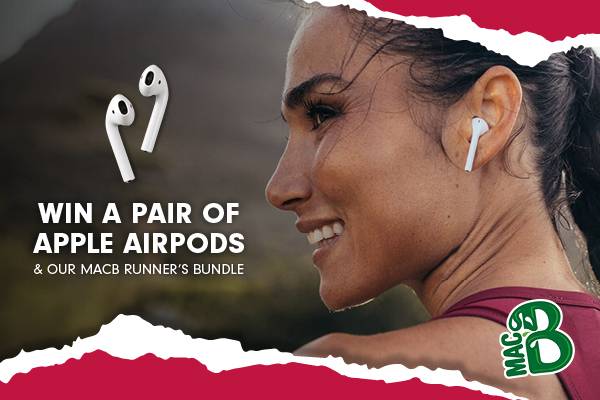 Great Scottish Run 2020
Our first year sponsoring the Great Scottish Run was every bit as bold as we dreamed it would be. Huge thanks to everyone (yes, including you) who took part in making this Scotland's greatest running weekend. We're already pumped to get back there and set a PB in 2020. Are you?…
Entries now open at: Great Scottish Run 2020