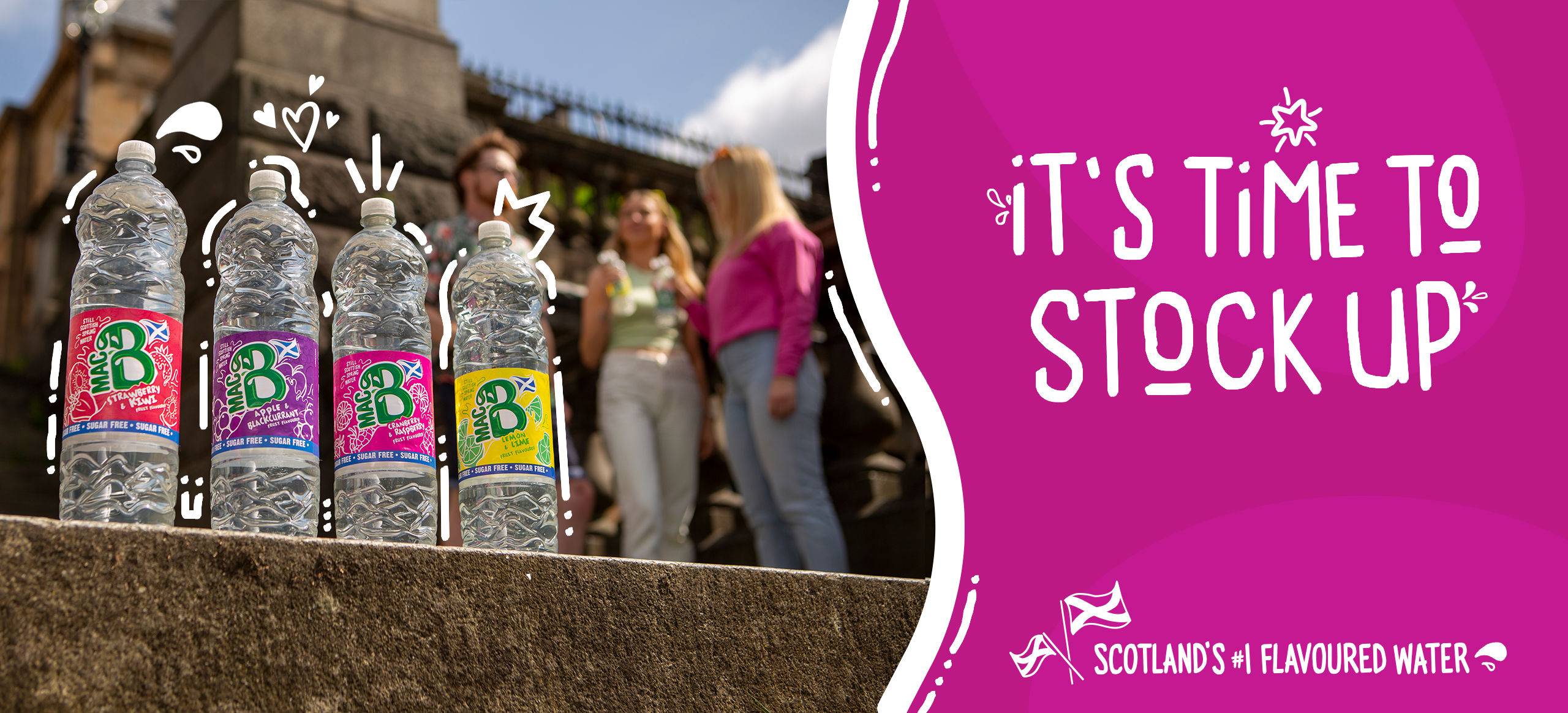 Get a taste of bigger sales with Scotland's most popular flavoured water.
With a number of years working with independent retailers, everyone in the Macb trade team is here to support your business with outstanding service and even better product. Sourced and bottled in Macduff, Macb is pure Scottish spring water packed with bold fruit flavours and with absolutely zero sugar! That's what makes Macb Scotland's #1 flavoured water.
Get in touch to start stocking the great-tasting healthy hydration your customers already love, and your business will love too.
What's my taste?
Check out what your profit will be as the bottles of bold and fruity Macb water pour out the door of your business.
Oops, something went wrong, please try filling in your details again
Total Profit:
£
% POR
Scotland's number one 'drink now' water brand*
*IRI Marketplace, Scotland Still Water, Un¡ts, MAT 09/07/2023
Make it bold with Macb
1
Ensure that Macb is on shelf in a high footfall area
2
Position your Macb on the shelf at eye level/within easy reach
3
Range all your stocked Macb flavours together so that customers can pick their favourite
4
Use our promotional display material to bring Macb to life on shelf and in the chiller