We are pumped to announce we received a massive response to our social posts asking you guys to support Beatson Cancer Charity. Here's how big a deal it was and how you all helped make it happen…
BIG UP BEATSON!
This was all about saying thank you to the caring, selfless, and during these uncertain times, very brave staff who are committed to supporting those with cancer. Even when all the world seems to be thinking about is Coronavirus.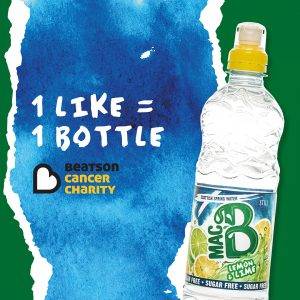 MASSIVE THANKS TO MACB FANS!
But we also want to thank you! As always Macb fans stepped up and made it count, with our 1 Like = 1 Bottle campaign. For every like our 'support Beatson Cancer Charity' posts received, we donated 1 bottle of Macb water to keep the Beatson Cancer Charity team healthy, hydrated, and helping those who need it most.
THANKS TO YOU 1000 BOTTLES OF MACB WATER WERE DONATED TO BEATSON CANCER CHARITY! 
FULLY STOCKED FOR 2020
The response from all of you who wanted to help was so amazing, that they actually couldn't accept any more water – they simply didn't have room to store it! Thank you all for making this happen.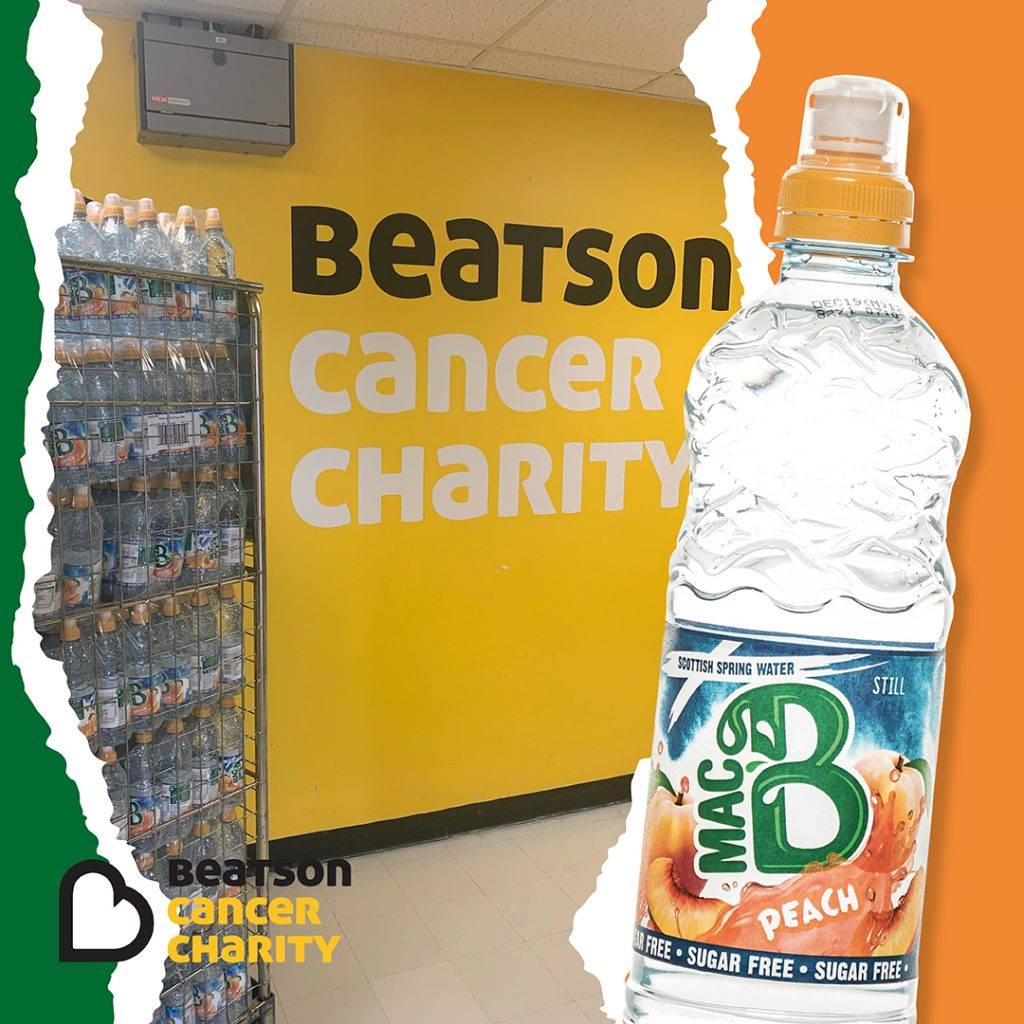 YOU MADE A LOT OF PEOPLE HAPPY… WE THINK
The team at Beatson Cancer Charity were delighted when we rocked up – socially distanced of course – with 1000 bottles of bold and fruity Macb water. In fact, the big boss CEO, Martin Cawley (below), started grabbing bottles and passing them out to the team and everyone had a big smile on their face… we think. They were all wearing facemasks – it was hard to tell!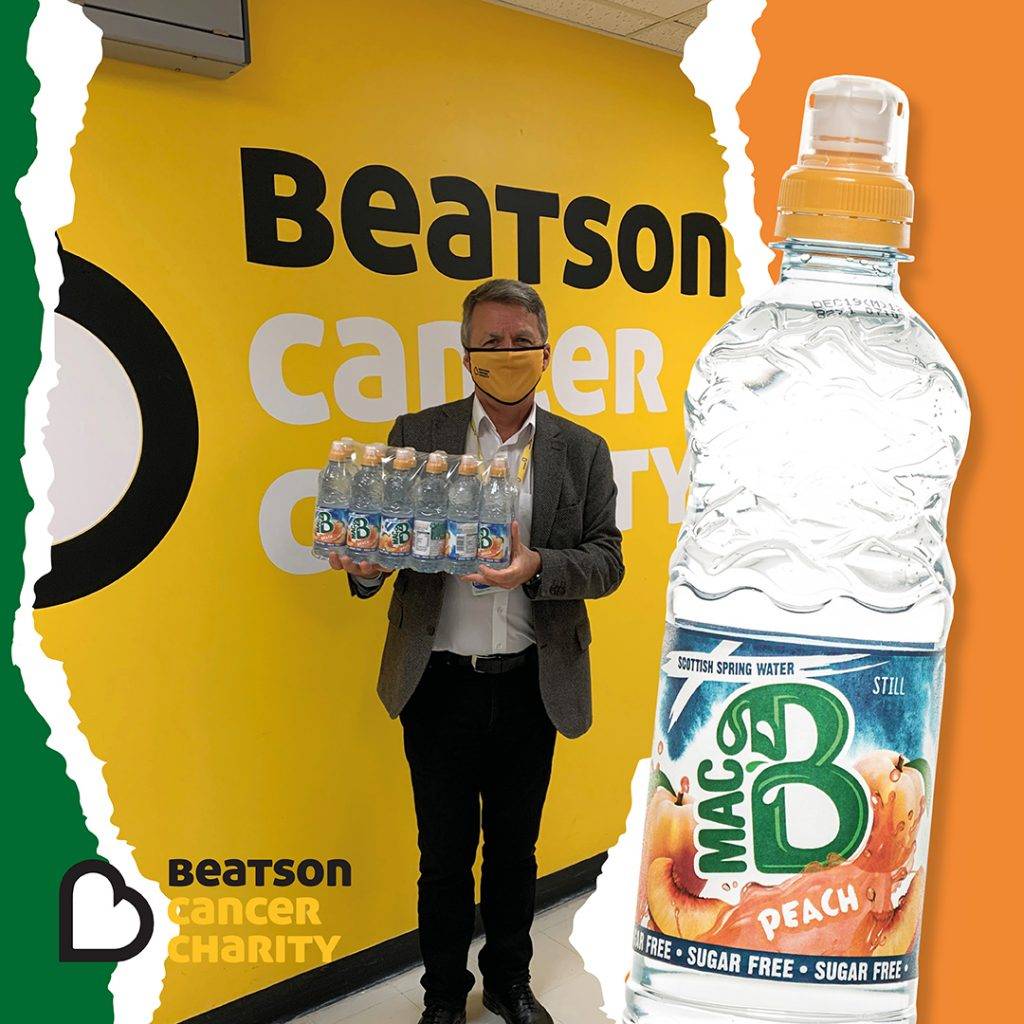 POSITIVE LOCKDOWN VIBES
If you've been finding lockdown tough, but you smashed the like button for this great cause, you deserve to feel great about it. Thank you!
And if you missed this one, don't worry, you can still support Beatson Cancer Charity here, and there's loads of other Macb activity coming up too – from good causes to great prizes.
Follow us on Facebook, Twitter, and Instagram so you never miss out.