Christmas is almost upon us, glad tidings to all! Spread good cheer and make your Christmas a merry one by joining us for Macb's Twelve Days of Christmas! We'll be laying on a festive extravaganza of activities, games and competitions to help make Christmas 2020 one to remember.  
Let's get into the spirit early and let you in on some of the festive treats we have in store with our favourite Christmas games! Christmas is all about spending time with those closest to you and these festive games will help you enjoy time with your household! 
First-up we have a game of Guess Who? but with a festive twist! You can make up cards that relate to various family members by printing out photos, or even use polaroids. To guess the correct person, use special Christmas prompts like 'Who always sings along to Christmas songs' or 'Who makes their signature Christmas pudding every year?' or 'Who always insists on watching the Queen's Speech?'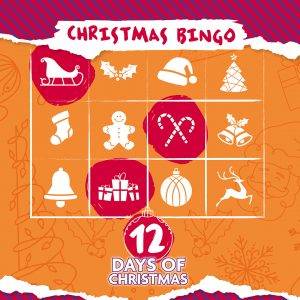 Next up we have a festive activity the whole family can get involved in: Christmas bingo! Let's face it, there's bound to be at least one frustrated bingo caller in your family! Make up some Christmas bingo cards filled with snowmen, holly, candy canes, reindeer, angels and other yuletide icons to get everyone in the Christmas spirit. Alternatively, you can download some for free here.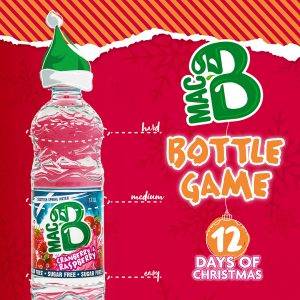 Last but not least, we've got a brilliant way to get the party started this Christmas: the Macb bottle game! All you need is an empty bottle of Macb which you stand in the middle of the room. Starting with the youngest player, take turns to try and bend over and pick-up the bottle with your teeth. You must not touch the floor with anything other than your feet!​ Cut a small strip off after each round and see how low you can go!​ 
We hope these game ideas will help make your Christmas celebrations even more enjoyable this year! And if that's not enough festive fun, we've got more Christmas activities and competitions coming up. Keep your eyes on Macb's social media channels!