Christmas 2020 could be harder on some than usual this year. With this in mind we, have put our heads together to come up with some ways we can look out for each other.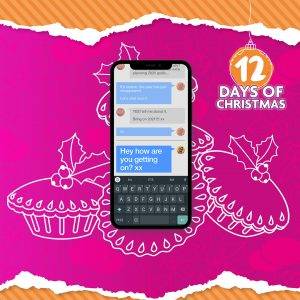 1) Reach out if someone is struggling 
If you think someone might be going through a tough time, then simply reaching out can make all the difference. Whether you're sending them a message on social media or dropping off some home baking, just the knowledge that they are in your thoughts can be enough. It could be a phone call, a video call or even a socially-distanced walk in the park. (Please make sure to follow all applicable government guidelines) 
2) Run errands for those in need 
If you know someone who is housebound, whether they are in quarantine for covid-19 or any other reason, a great way to help is to run errands for them. They might need help picking-up essential groceries or prescriptions and you can leave bags outside their door to maintain a safe social distance.  
3) Look for ways to help vulnerable groups through charities 
Another way of helping people during Christmas is through organisations and charities set-up to help those most vulnerable. You could contact charities and offer your assistance. Perhaps help is needed to deliver supplies or even just offer virtual companionship. The Halliday Foundation have created a wish list on Amazon of all the much needed and least donated items for homeless people in Glasgow – check it out here.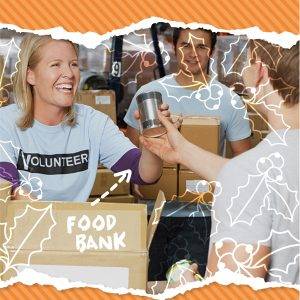 4)  Donate to Food Banks 
With many facing hardship as a result of the economic effects of Covid-19, food banks have seen a big increase in demand. If you have more than you need then why not donate to one and help someone put bread on the table during this trying period. It's not just food, some care homes and health centres are facing shortages of PPE, and there are also people in the community going without proper clothing or supplies like toilet paper, sanitary products, cleaning products or hand sanitiser. The chances are there is a charity in your local area to donate to if you've got some supplies going spare. Find out your local Trussel Food bank donation point here.
5) Give Blood.  
It's easy to forget in these unprecedented times that blood is still required for life-saving operations. Donation centres are still open and social-distancing measures are being put in place to make donating as safe as possible. If there is not a donation centre in your local area then you are exempt from restrictions to travel to another district to donate. Plasma donations from people who have had coronavirus are currently highly sought after to help people recovering from the virus. For more information visit the Scotblood website here. 
We hope this blog has given you some food for thought regarding ways you can reach out and brighten–up someone's Christmas this year. By spreading some of that traditional festive spirit of good will, we can make this Christmas better for everybody.