You guys are incredible!
For anyone who might have missed it, we recently called on all our social followers to smash the 'Like' button in aid of the amazing Halliday Foundation, and we want to thank all of you who got involved with our #ShareTheLove campaign.
You guys proved that simple ideas can be powerful ones.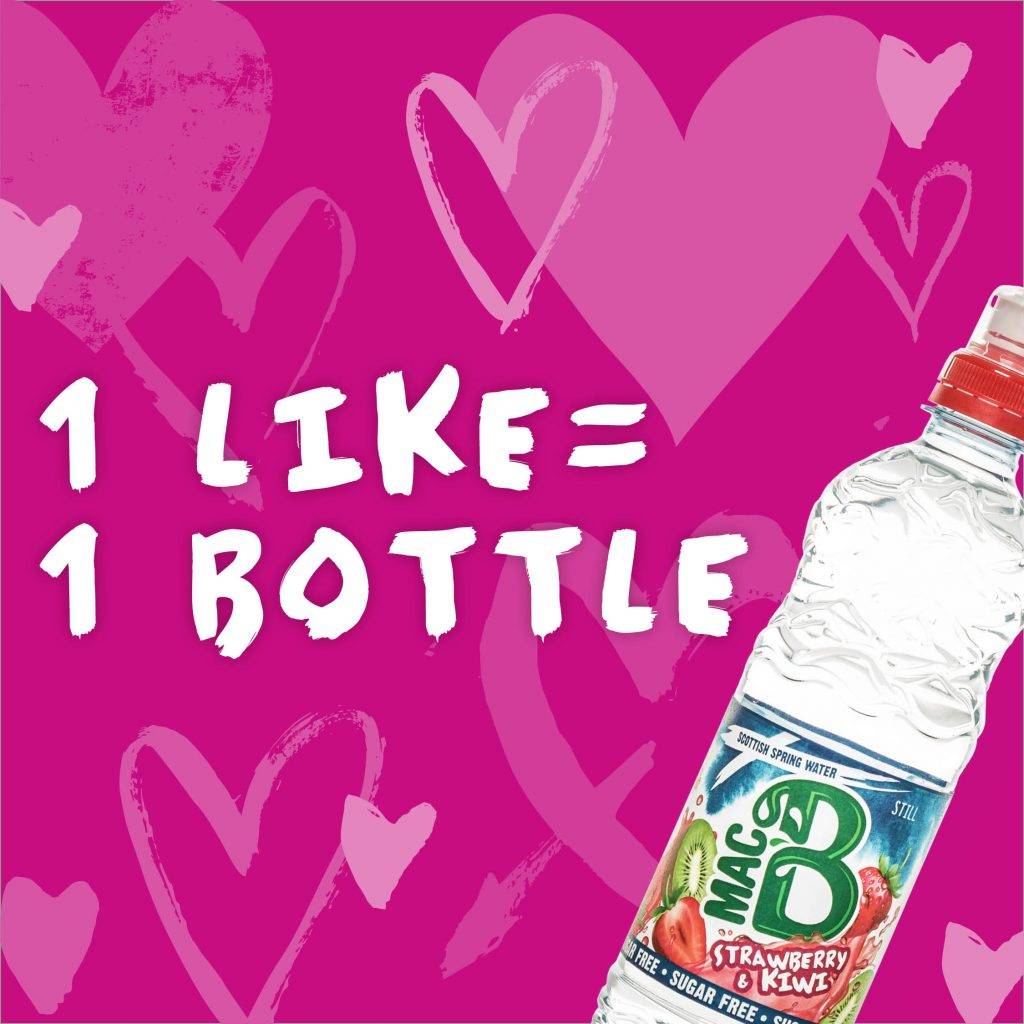 Based in Glasgow, The Halliday Foundation offers support and essential supplies such as food, water, and shelter to the homeless and less fortunate. Water is essential to healthy living, but it is something many of us take for granted.
Thanks to all of you who 'liked' our charity social media posts on Facebook, Instagram and Twitter, we have donated 1,239 bottles of our bold and fruity Scottish spring water for The Halliday Foundation to pass on to those in need.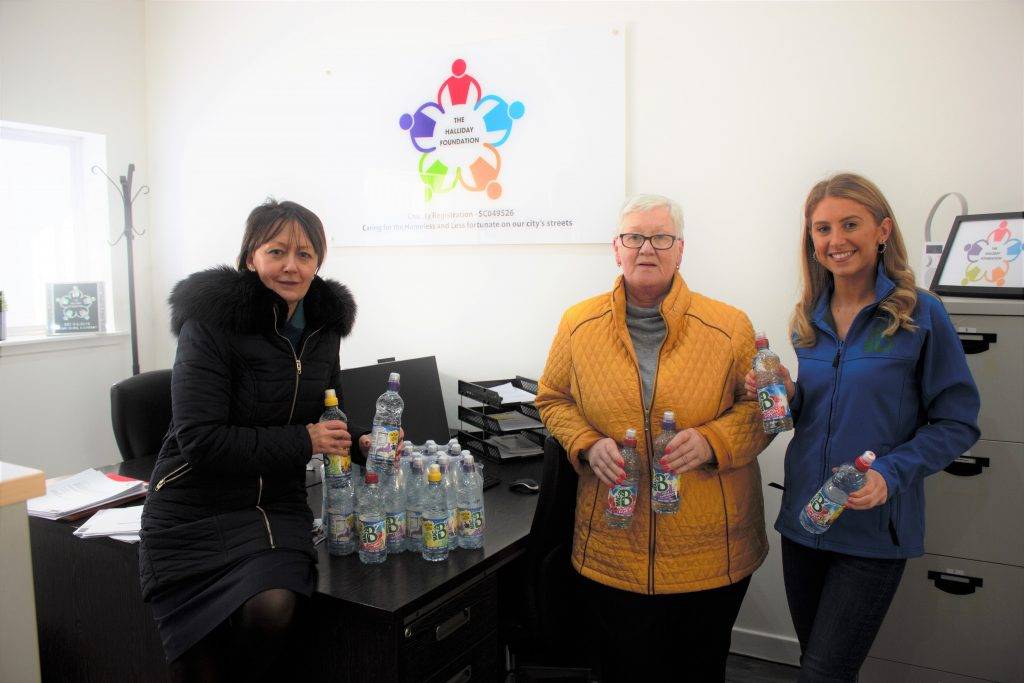 For anyone who would like to get involved with The Halliday Foundation, their amazing and friendly team would love for you to get in touch.
Here's a little bit more about who they are and what they do for others:
The Halliday foundation is a non-profit volunteer group
Based in Glasgow, the foundation was established in October 2018
As well as helping the homeless and struggling families in the Glasgow area, the foundation's mission is to build relationships and break down societal stigma
Outreach teams walk the streets finding and helping rough sleepers and vulnerable people
Key initiatives include a free barbering service with 4 volunteer barbers, and a non-referral foodbank providing food parcels to people in temporary housing or facing financial difficulty.
You can find out more about The Halliday Foundation, including more ways to get involved, on the foundation's website.