We just launched our BIGGEST competition ever – giving you the chance to win an incredible Family Holiday for 4 to Universal Orlando Resort in Florida!
Everyone at Macb is buzzing about this prize, and we can't even enter the competition.
What we can do though, is make sure you have the time of your life if you win. So, we've pulled together a list of all the epic stuff we'd love to do if it were us jetting-off to Orlando. Which it won't be, because as we mentioned, we can't enter. (Can you tell we're jealous?)
Anyway, here you go… and good luck y'all.
We're sure you're going to want to make the most of those free tickets to Universal Studios Florida™ and Universal's Islands of Adventure™, but there's so much to do in Orlando that lies beyond the walls of the theme parks, so our list includes 5 of each.
Top 5 Epic Things to Do at Universal Resort Orlando
1. See your favourite films like never before
Live the movie magic in person as you explore the incredible rides and behind the scenes experiences of Universal Studios Florida. Lights, cameras, and plenty of action for all ages as you get to step inside your favourite big screen adventures.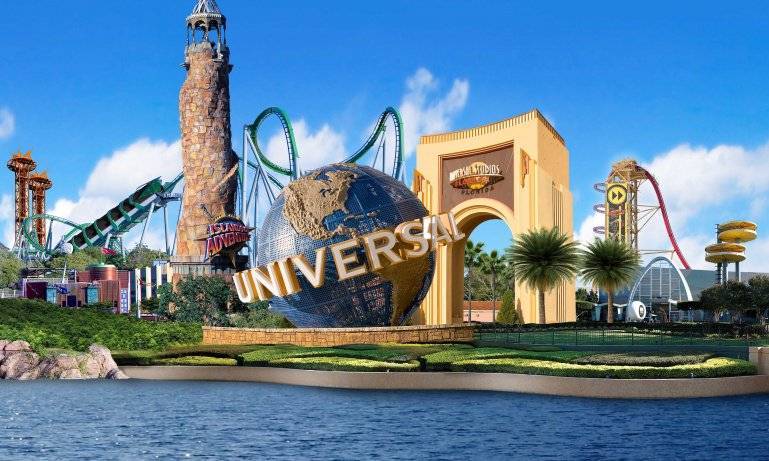 2. Magic for all the family
Catch the Hogwarts Express from Platform 9¾ and sip a Butterbeer in the sun as you stroll the streets of Hogsmeade and Diagon Alley, in the Wizarding World of Harry Potter. A truly unforgettable expelliarmus.
3. Experience the Adventure
From the jaw-dropping Jurassic Park River Adventure to the 67mph adrenaline rush of The Incredible Hulk Coaster, have you got the bottle to ride the lot in Universal's Islands of Adventure? Get your pulse pumping in TripAdvisor's #1 Amusement Park in the World.
4. Go with the Flow
Laze the day away floating along the Kopiko Wai Winding River or throw yourself into the thrills and spills of the Krakatau Aqua Coaster. Whatever your pace, Universal's Volcano Bay is the place. Plenty of sun and fun for everyone in the family.
5. Refuel the fam to go again
Whether you're coming to the end of a long day's adventure or just taking a pitstop between parks, you'll find all you could want to eat on the streets that never sleep, in Universal City Walk. Got a sweet tooth? Don't miss Voodoo Donut!
Top 5 Epic Things to Do in and Around Orlando
1. Escape to the Beach
Just an hour from Downtown Orlando, Daytona Beach awaits. Famous for hosting the Daytona 500 NASCAR race, you can even drive your own car right onto the beach. Between May and October, you'll be able to catch free open-air summer concerts, movies, and fireworks shows at the iconic Bandshell with loads more entertainment to be found by the Boardwalk and Fishing Pier.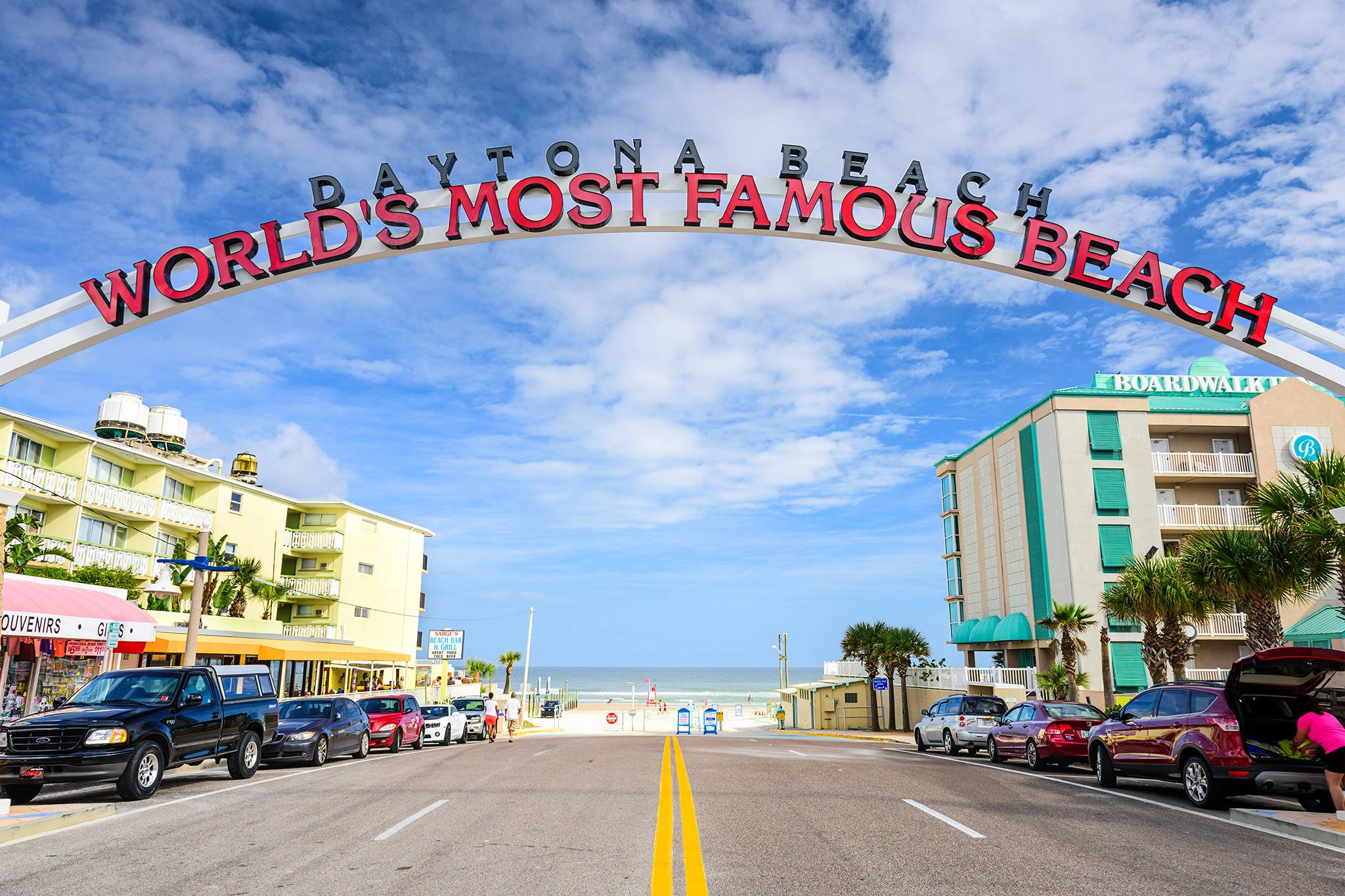 2. Shop Until You Drop
Let's face it, in the theme parks the kids are King, and Mum and Dad just need to get with the program. So, a day away from the parks for some retail therapy is definitely in order. Orlando is a shopping paradise. Find the ultimate luxury shopping experience at The Mall at Millenia, or load up on your favourite big designers (with nice small price tags) at Orlando Vineland Premium Outlets!
3. We Have Lift-off!
Whether your kids want to be astronauts one day, or maybe even you did, there's not many places on Planet Earth better for exploring the wonders of space travel than the iconic Kennedy Space Centre. Tour the amazing facility and look out for some of the out-of-this-world upgrades, like 'lunch with an astronaut' or 'visit the shuttle launch pad'.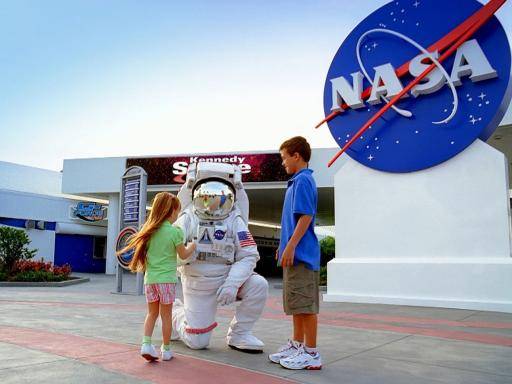 4. Pack the Clubs
Whether it's a round for Mum and Dad, or perhaps you have the next young Tiger Woods in the family, Orlando offers incredible golfing venues; such as the world famous Arnold Palmer's Bay Hill Golf Club. Or, if you prefer your golf a little more crazy, there's a 'hole' load of family fun to be had at Hollywood Drive-in Golf, back at Universal Resorts.
5. Mmmm, fooood!
Like everywhere else in the USA, Orlando has no shortage of places to eat and the portions are… well… American sized! So, while you won't go hungry anywhere in town, there's a hidden gem 15mins drive away that visitors say is "the best Barbecue in Florida"! Head down to Yellow Dog Eats in Gotha, for a taste of real America that will satisfy the whole family. They even have vegan options (a nice touch for a BBQ joint).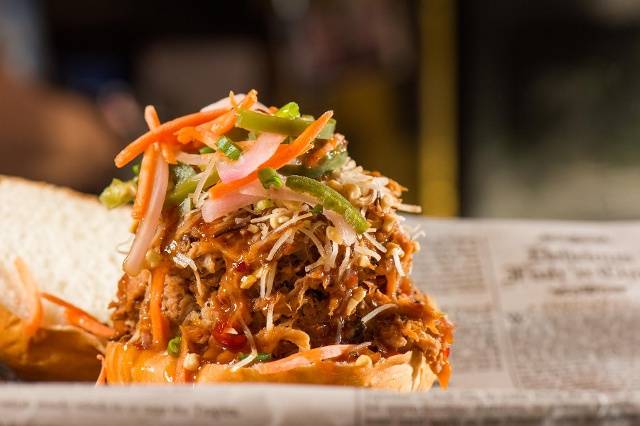 You have to be in it to win it!
Don't miss your family's chance to win! Buy a promotional bottle of Macb water from one of the stores below, keep your receipt, and enter the draw on our competition website.
Competition Stockists:
Asda
Co-op
Morrisons
Nisa
Sainsburys
Spar
Tesco
Good luck y'all!