We've had a glow up! While our new look is bold and pretty braw, there's an even better reason for it. We're proud of our wee beauty of a country so the last thing we want is for our bottles to end up in the landfill. So, we've upgraded to a bolder and more sustainable bottle! The paper labels are easily recycled and designed in brighter, bolder colours meaning you can still spot your fave flavour at a glance. Plus, our new caps are a clear winner – they're totally recyclable and stay attached to the bottle, so there's less chance of them ending up as litter. And if you didn't know, the bottles themselves are made out of 30% recycled plastic.
And hey, we're still the same refreshing, fruity, sugar-free Macb you know and love, just with a braw new look.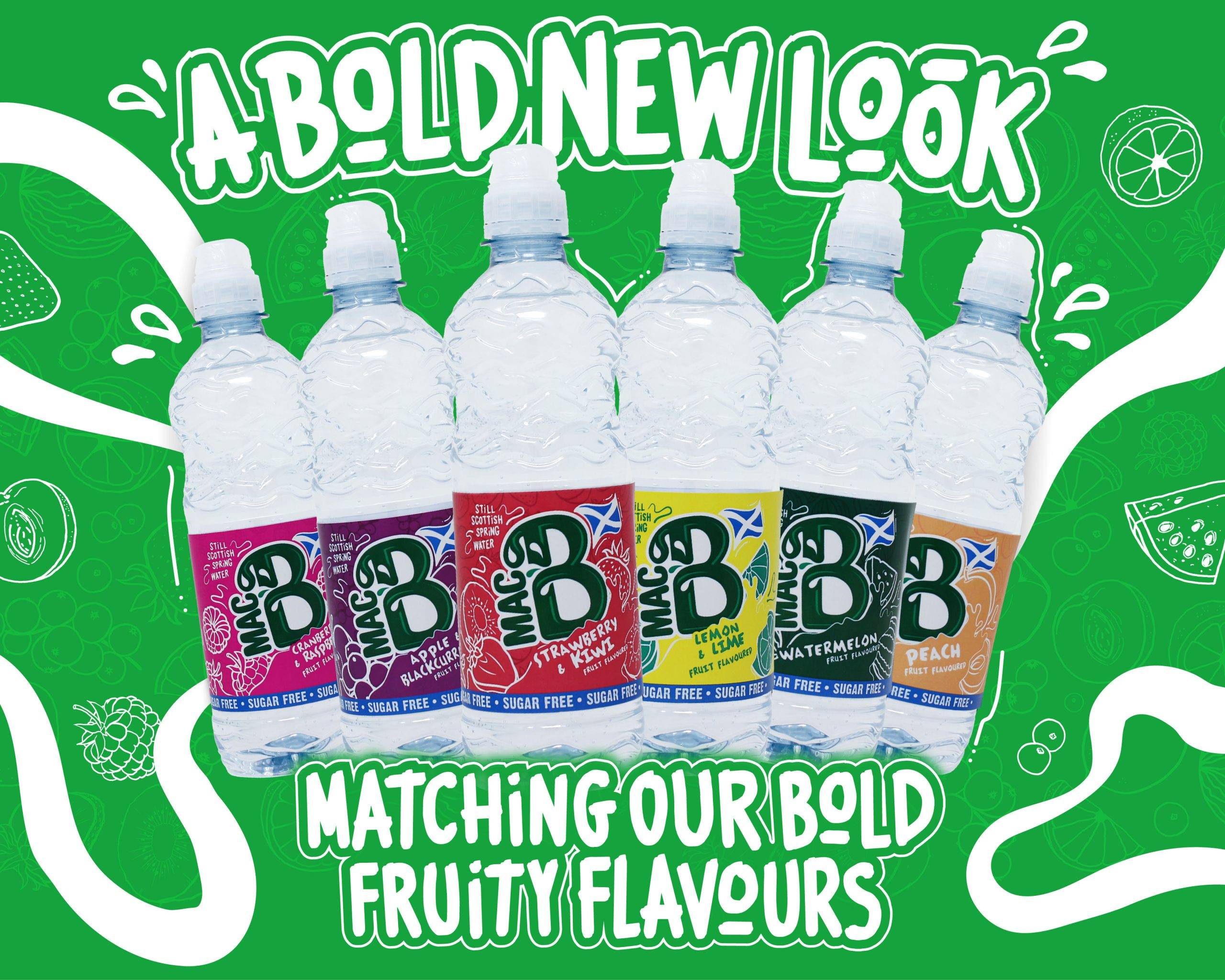 We're so excited about our fresh, new look that we're giving you the chance to win a 6-month supply of Macb water! Whether you want to tan it all yourself, upgrade the kid's packed lunches, or share all the flavours with your mates – this is one belter of a giveaway.
To be in with a chance of winning, fill in the form below and a winner will be picked at random. To enter you must be aged 18 or over and living in Scotland.
This competition is now closed.
Winner to be announced by the 21st of May. Good luck!